Look & Feel Better Than You Have in Years
Customized personal training for your body and goals
We know proper fitness and nutrition can be confusing. With so many options out there where do you even start? Our expert personal trainers make it simple, easy to follow, and fun. Get the results you have always dreamed about.
✔ Are you overwhelmed with all the advice out there to improve your health?
✔ Have you tried diets and workouts programs, but still struggle to consistently live the healthy life you want?
✔ Do you feel like your health and fitness is just something you've put on the back burner?
✔ Are you working really hard and not seeing the results that you thought your hard work would provide?
✔ Do you feel like you're stuck on a hamster wheel trying every fad diet without any results?
Unlock the Best Version of Yourself…Become the UNSTOPPABLE YOU !
Discover our unique Personalized Fitness Experience that has members all over Bergen and Rockland County getting results they never thought achievable! Have your own TEAM of personal trainers at an unbelievable value. Personalized
Our team will design and guide you through your own custom training plan. Your own coach and a team dedicated to giving you THE BEST HOUR OF YOUR DAY.  Simply show up and we'll take it from there. Flexible Scheduling
We get it life happens.  Our flexible scheduling allows you to get fit when it works for you. Value
Getting fit should NOT break the bank.  Each client at Varsity House gets their very own custom personal training plan, accountability coach, and a team of experts in their corner at group fitness rates.  See and Feel the difference yourself.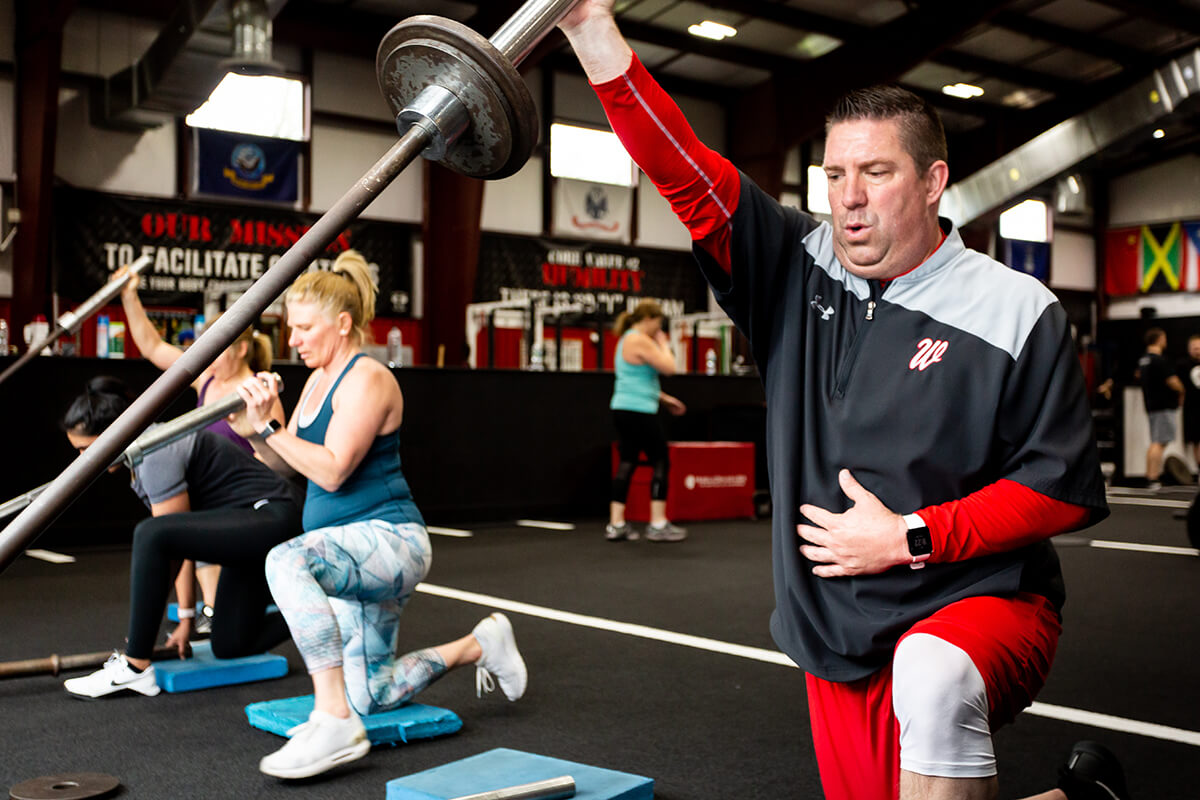 RESULTS-DRIVEN PERSONAL TRAINER IN ORANGEBURG
YOUR HEALTH & PERFORMANCE DOESN'T HAVE TO DECLINE AS YOU AGE.
Too many people simply just accept that being out of shape and in pain is just what happens when you get older.
You deserve to feel strong, fit, and healthy all day long.
A TRUSTED PERSONAL TRAINER IN ORANGEBURG
TAKE CONTROL OF YOUR HEALTH AND FITNESS.
An experienced personal trainer will watch every move you make to be sure you're doing every rep properly and progressing at the right pace for you.
You'll be able to exercise around any existing injuries and your results won't skip a beat. Be ready to get strong and live pain free!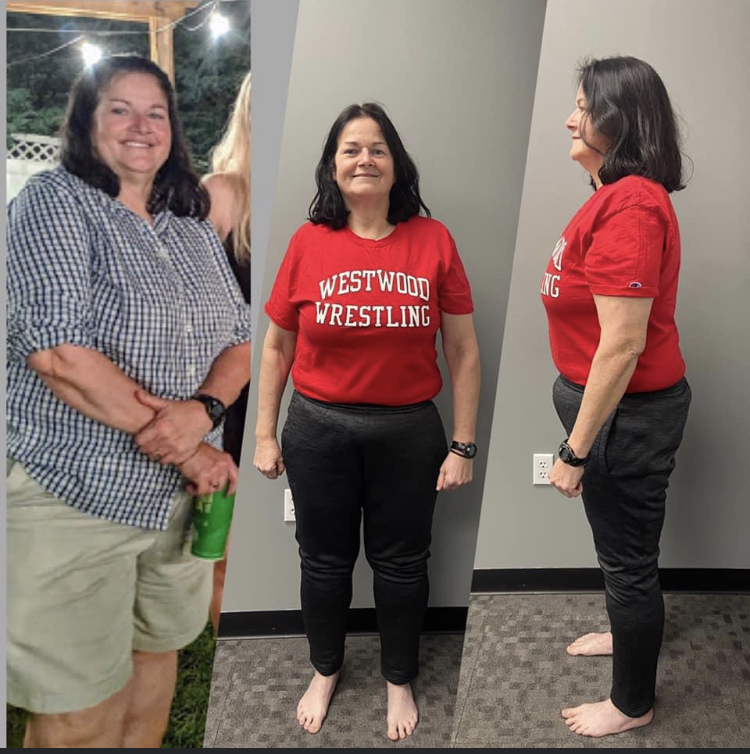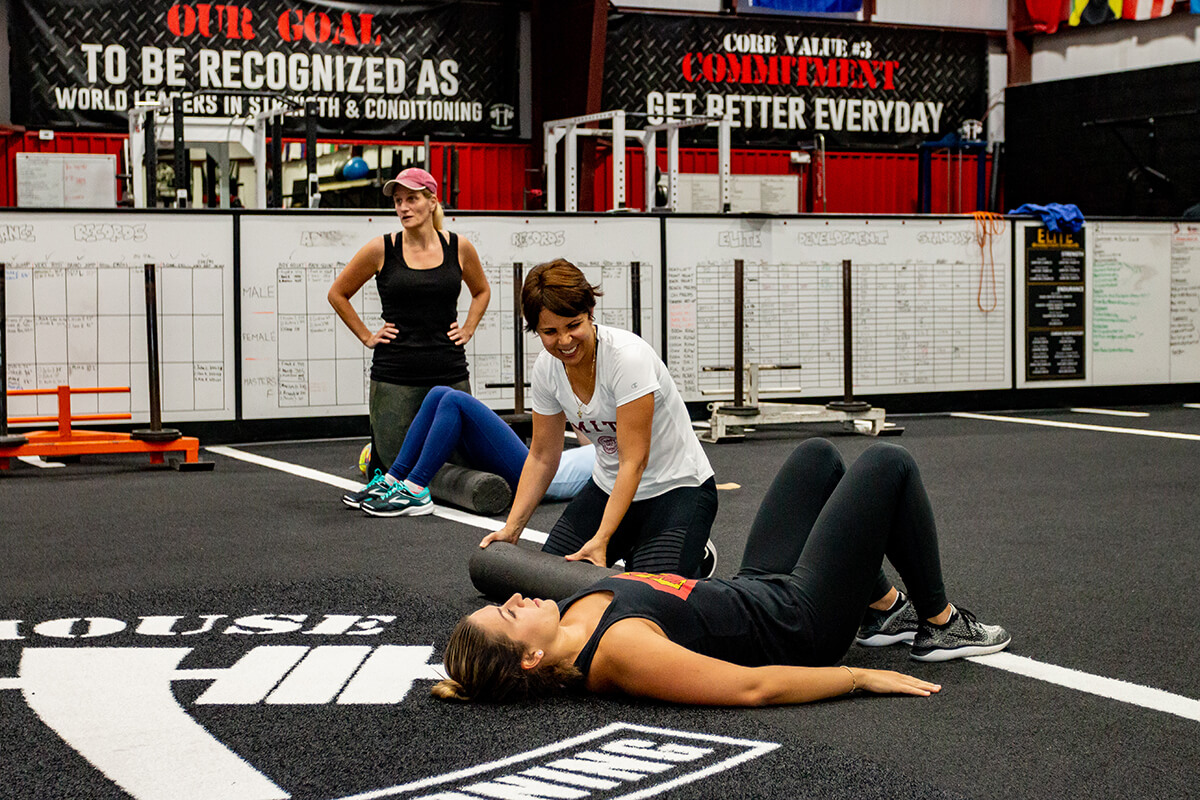 YOUR PERSONAL TRAINER, GUIDE & MENTOR
THE BODY YOU HAVE ALWAYS DREAMED OF. .
No more wanting and wishing to feel good in your own skin. Our expert trainer-mentors know how to get the results you need.
Combined with a "can't fail " nutrition plan our team of experts will have you looking & feeling the way you have always wanted.
See what our clients are saying!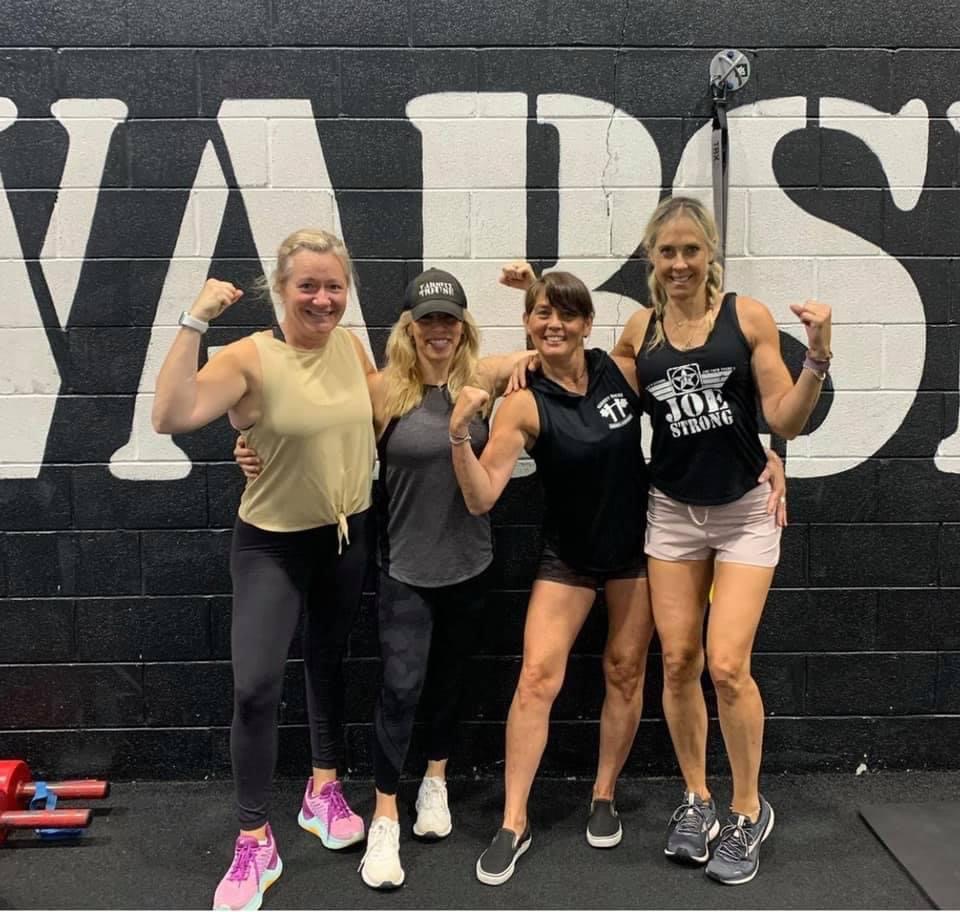 "Varsity House is our second home! We love the coaches, the members, an most of all the results!" 
-Mel, Mel, Christy, & Mikelle
AKA The Killer Bees
"At 50 I'm in the best shape of my life with ABS! It's amazing."
Noel R.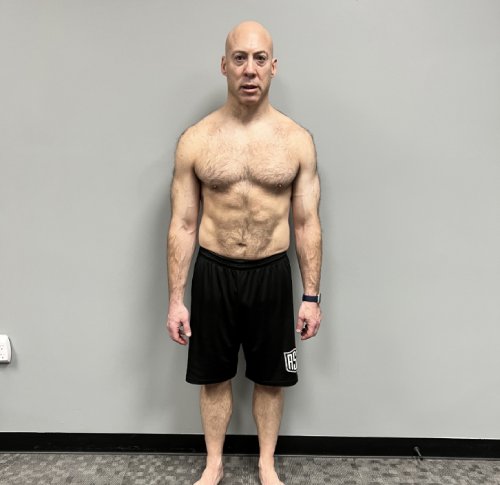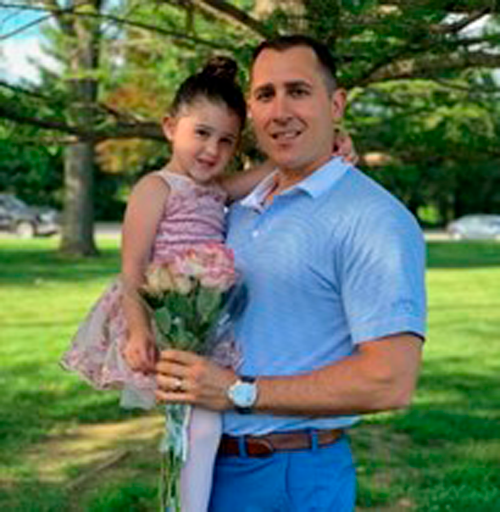 "I made every excuse in the book to ignore my fitness. Varsity House gave me the tools to get my life back so I can be a better dad and husband."
Mike G
"Varsity house has me feeling the strongest and fittest I have ever been"
Pam Duffis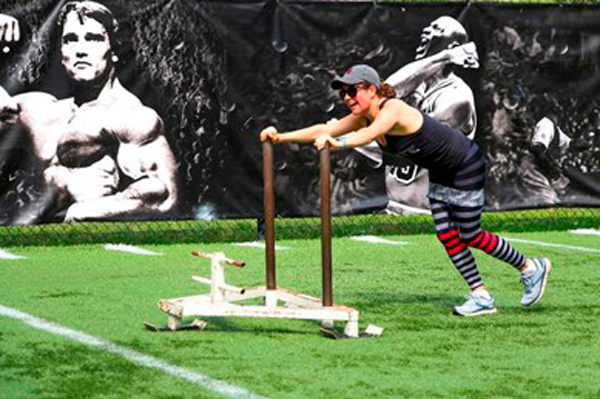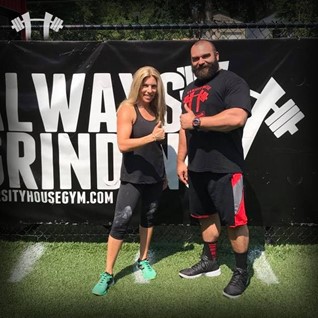 "I'm the fittest I've ever been at 40! Thank you Varsity House"
Mikelle Schifter
"Varsity house is at the forefront of functional fitness! Founded on the principles of teaching athletes and adults to become better at all aspects of their lives. The staff and trainers are amazing and professional.
Absolutely amazing!"
Danny K.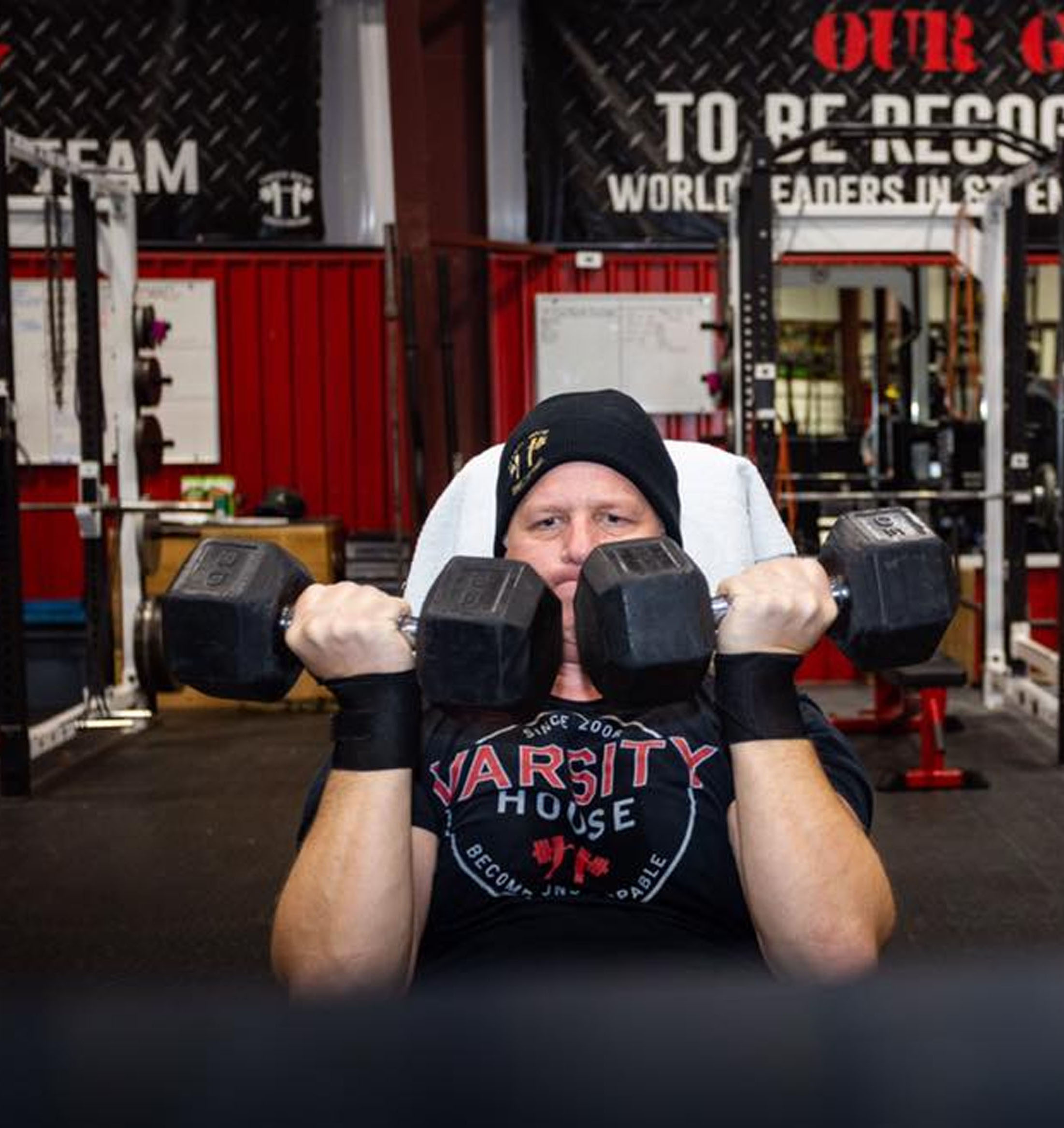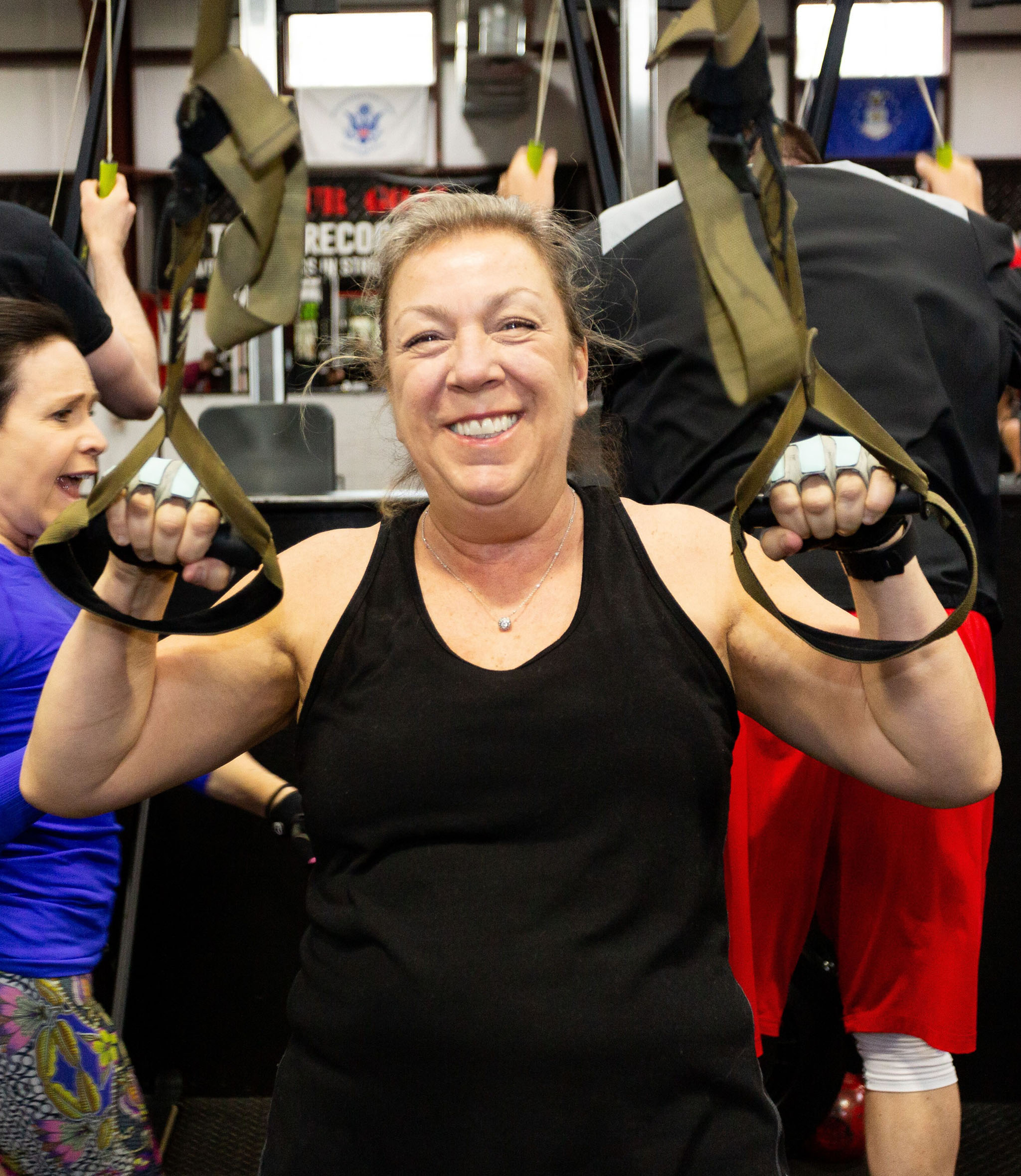 "I was never a gym person, but Varsity House changed my mind. I absolutely love going! The coaches, trainers and the staff are the best. It's a big family  and everyone helps each other. I feel stronger, leaner, and have  more energy  than ever before!
Thank you Varsity House for being YOU! "
Mary L. 
"I have seen an increase in my energy level and the quality of my sleep. It's easier to keep up with my children and the workouts are a GREAT stress reliever!
In general, I just feel better and losing the extra weight has been a nice perk too"
Paola Y