About Us
Varsity House Gym is dedicated to helping youth athletes ages 11 through college, and regular individuals ages 30+ perform better, gain confidence, lose fat, and get in the best shape of their lives without wasting valuable time in the gym. We provide world-class coaching and nutritional guidance, in an inspiring atmosphere, with a team dedicated to giving our clients the Best Hour of Their Day.
We understand how confusing living a healthy lifestyle, safe training, and proper nutrition can be.
Which is why since 2006 our team has created thousands of simple training plans that have helped our clients achieve their fitness goals, so they can look and feel the way they have always wanted to.
Meet TeamVH!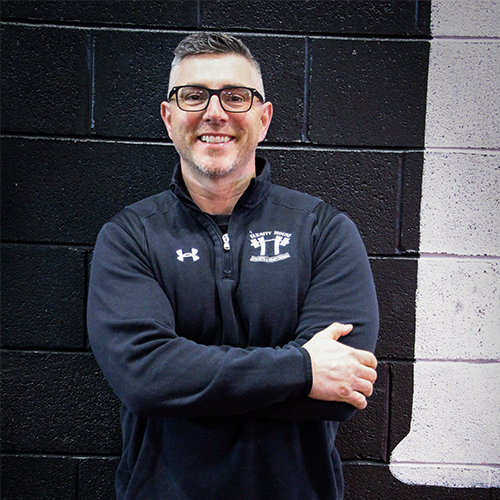 Joe Riggio – Founder | President
Hi I'm Coach Joe. I've been helping people look great, feel great, and perform their best for over 25 years. Fitness never came easy for me coming from a big Italian family (lot of pasta), so I made it my life's work to help others become the best version of themselves.
We have created an amazing team of professional coaches to help guide you every step of the way! We can't wait to see you in the gym.
Dan Goodman – Owner | CEO
Hi I'm Coach Dan. I've been an athlete (football) my entire life and wanted to help other athletes, their parents, and our community get the most out of their lives.
To me Varsity House means a dedication towards providing our community with lasting results and a place that becomes the BEST HOUR OF THEIR DAY.
We can't wait for you to experience all the TeamVH has to offer!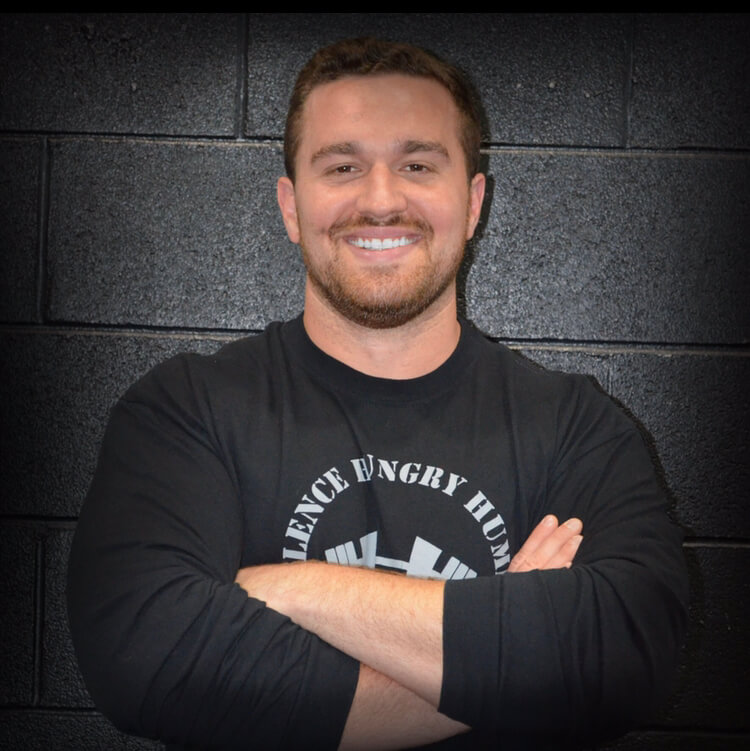 Schedule Your Risk-Free Week of Personal Training
We can't wait to meet you.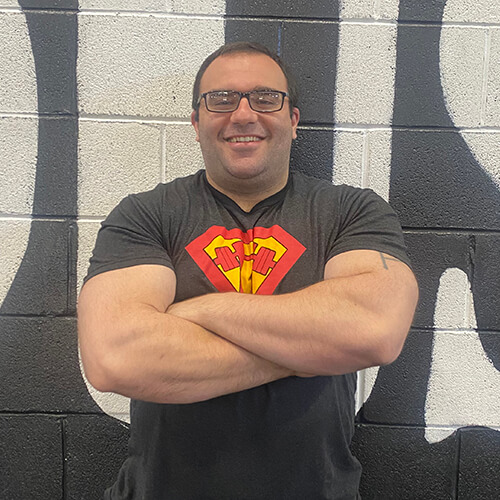 Mike Capriglione – General Manager
Hey Everyone, I am Coach Mike and I am literally the first ever Varsity House employee.
I started back in 2009. I went from Vacuuming and cleaning the whole gym by myself every week to the director of Training in 2014. I recently, in 2021, became the General Manager.
I enjoy helping people prove that "YOU CAN DO IT" and seeing them achieve goals they never thought possible.
I look forward to meeting you and helping you become the next success story!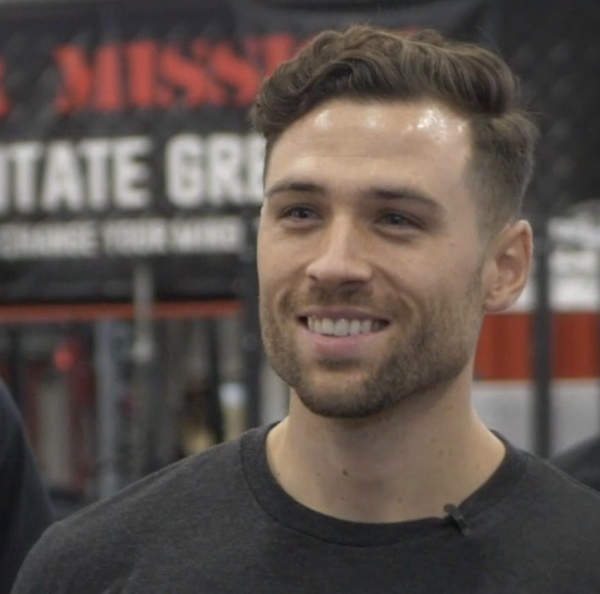 Adam Menner – Training Director
Hey everyone! My name is Adam Menner and I'm the Director of Training here at the Mecca, Varsity House Gym! I played basketball my entire life growing up which was plagued by injury.
The rehabilitation process is what made me fall in love with the science of training.
I help everyday gym goers and athletes feel better, move better, and perform better by taking a holistic approach. I can't wait to help you!
Simone Leta – Operations Director | Head Nutritionist
Hi I'm Simone!
I started off as one of the first female interns at Varsity House Gym. I came here to start my career as a Nutritionist, and from there I have progressed into a head coach and continued to work my way up as the Operations Manager.
I help clients create better lifestyles by working with them on their overall diet, training regiment, and mindset. Varsity House is a community of like-minded individuals, trying to better themselves; and as coaches, we help guide you toward
a better version of yourself.
Let's work together!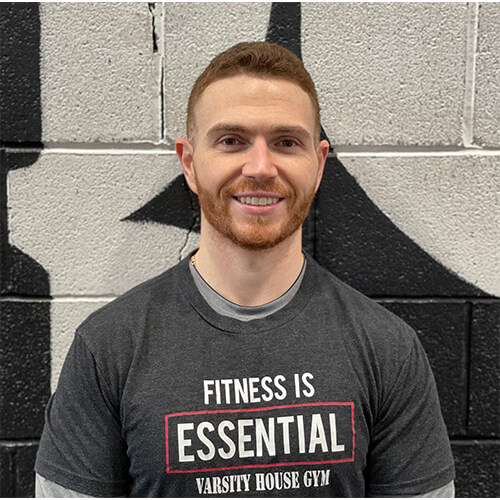 Joey McNearny – Head Coach
Hi I'm Joey. I trained with Joe when I was 11 years old and have been a member of TeamVH ever since. When I was young, I struggled with my weight and sports and fitness where my way of staying in shape.
I'm a Phys Ed teacher now love educating people on how to stay physically active, get fit, and be healthy.
See you in the gym!
Daniel Rosa – Head Coach
Hi I'm Daniel. I started at Varsity House as an intern and haven't left since! I am a head coach for Junior, High-school and collegiate level athletes as well as our adult population.
My main priority is to help you facilitate greatness and reach your desired goals in a fun and safe environment.
I promise to have you leaving the gym feeling better than you came in!
Juwan (JUJU) Griffith – Head Coach
Hi I'm Juwan! Most people call me JUJU. Prior to being a coach, I played football for West Point.
I love helping people achieve their goals and perform their very best. I especially enjoy working with our young athletes.
I look forward to giving you fun high energy training every day!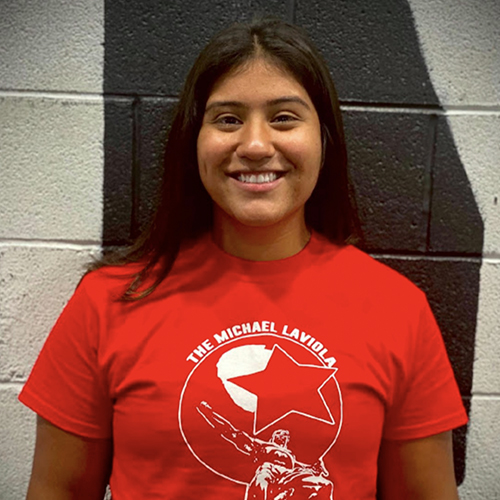 Kat Espinal – Head Coach
Hi I'm Kat! I am an aspiring powerlifter who is a hardworking, determined and resilient coach looking to help others become the best version of themselves.
VH is my safe place, I've developed many friendships in the past 2 years with my coworkers and clients that's made me realize that Varsity house is a special place. It's more than just a gym, it is a community of great like-minded individuals.
I can't wait to help you reach you own personal goals!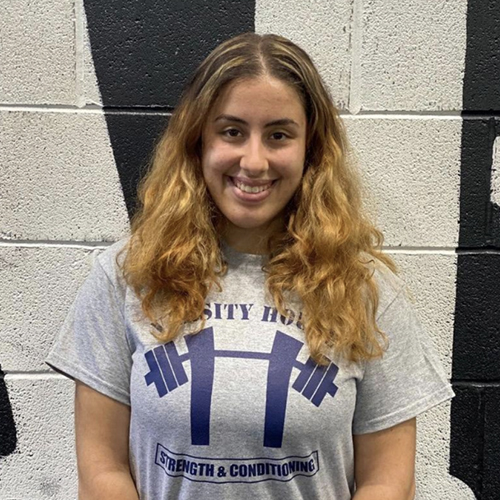 Stephanie Boyaci – Associate Head Coach | Nutritionist
Hi I'm Coach Steph!
I'm one of the newest coaches here at Varsity House, I am super grateful to be working alongside some of the best coaches sin the industry. I'm also a nutritionist and LOVE helping people find the right balance of diet and exercise to fit their goals and lifestyle.
I'm so excited to be part of your fitness journey!
Three Easy Steps To Get Started
Step 1:
Book Your Free Week
Submit your info here and one of our expert coaches will reach out to see what you're looking to accomplish.
Step 2:
We'll Build Your Custom Plan
Meet with one of our expert personal trainers who will help you design the perfect fitness and nutrition plan that's right for you.
Step 3:
Start Looking & Feeling Your Best
So you can stop guessing about your fitness and nutrition and start living a healthier more action life with the ones you love.
Are You Ready to Look & Feel the Best You Have in Years?
We Specialize in…
—

Giving real results!

Our Orangeburg NY area clients love the Personalized Coaching, Inspiring Atmosphere, Flexible Class Schedule, and Friendly Community that Varsity House is known for. Every day, our Coaching and Mentoring helps our clients to be their best.

We specialize in: Strength Training, Speed Development, Agility & Change of Direction, Explosive Power Development, Flexibility, Injury Prevention, Adult Fitness, 6-Week Body Transformations, Fat Loss, and Nutritional Guidance.

Our services include: Private Training, Small-Group Training, Group Functional Training, Performance Training for Athletes, and Nutritional Coaching.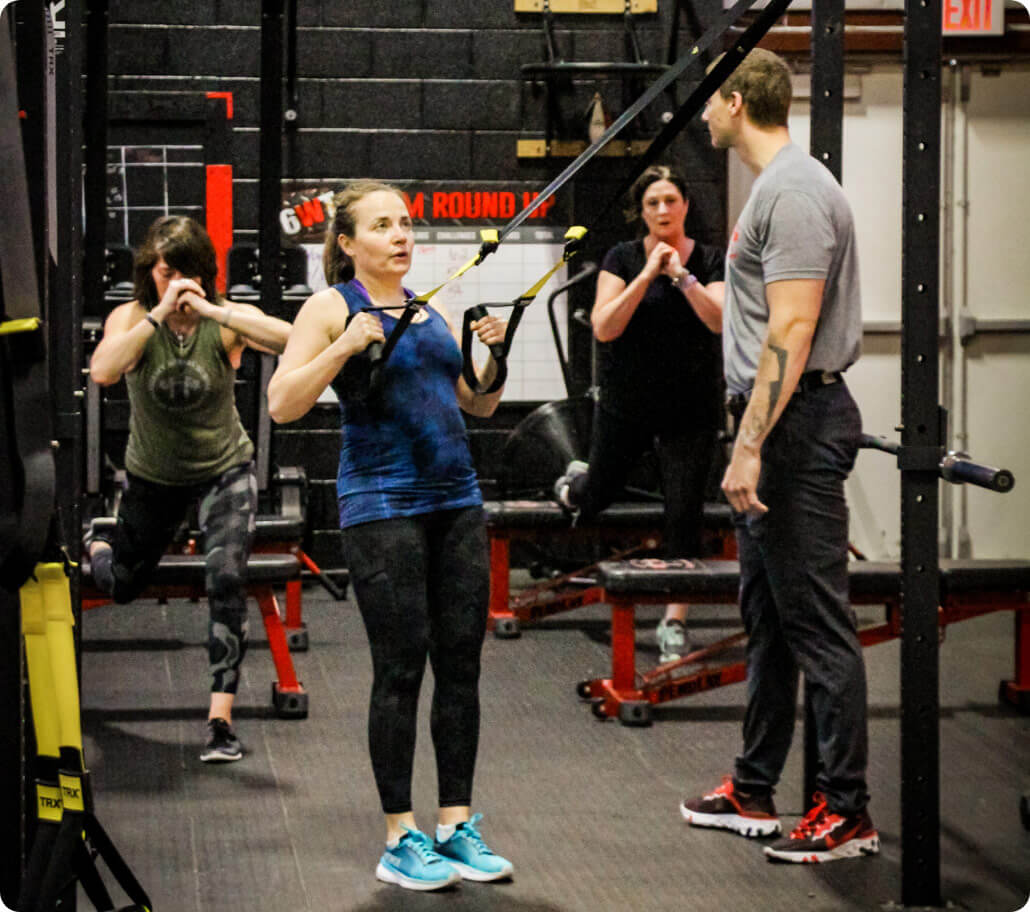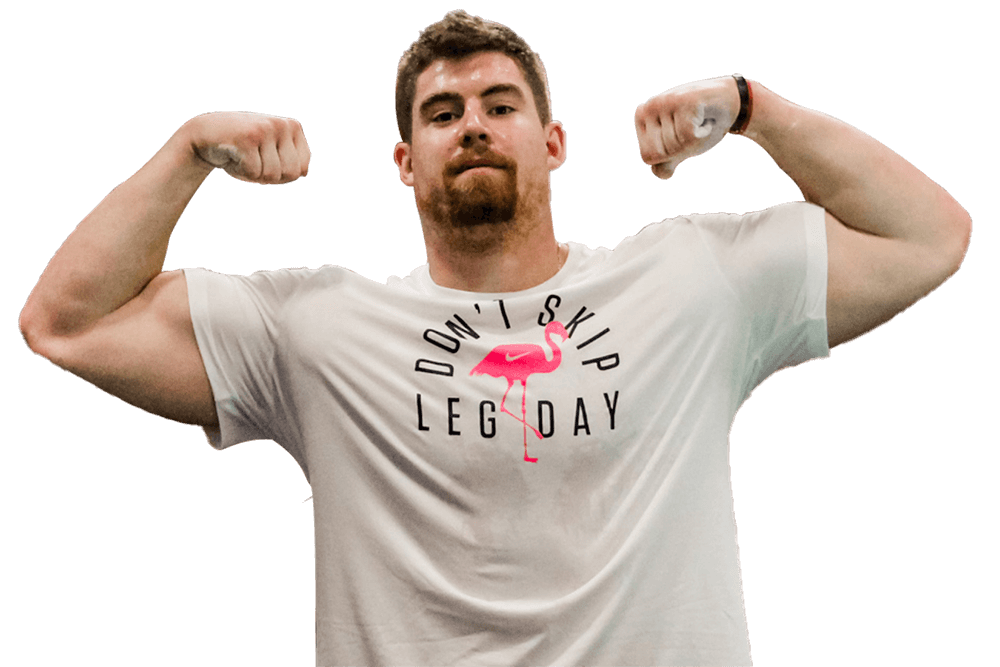 Schedule Your FREE Risk-Free Goal Setting Session
We can't wait to meet you

At Varsity House we have the supportive community, atmosphere, and coaches to motivate our clients to TRAIN OPTIMALLY and get real results that last.
Whether you're a…
Division 1A football player looking to improve your performance on the field, or a regular individual who hates the  generic, mundane gym scene, Varsity House can design a program that will help you become the best version of yourself.
—

Become the Best Version of Yourself Today!